Charleston's Most Unique Way to Experience the Lowcountry!
Charleston's Most Unique Way to Experience the Lowcountry!
Welcome to Cruisin Tikis Charleston,
Why Go Bar Hopping When You Can Hop On a Bar!
Get away, take a break as you cruise with us on this little slice of paradise.  Our Tiki cruise tour will give you a Polynesian Island feel while enjoying the historic waters of the Lowcountry.  Soak in the rays or gaze at the stars as you discover historic scenery, catch a glimpse of the abundant wildlife in the air and sea, view picture perfect architecture and be charmed by the southern hospitality that beautiful Charleston has to offer.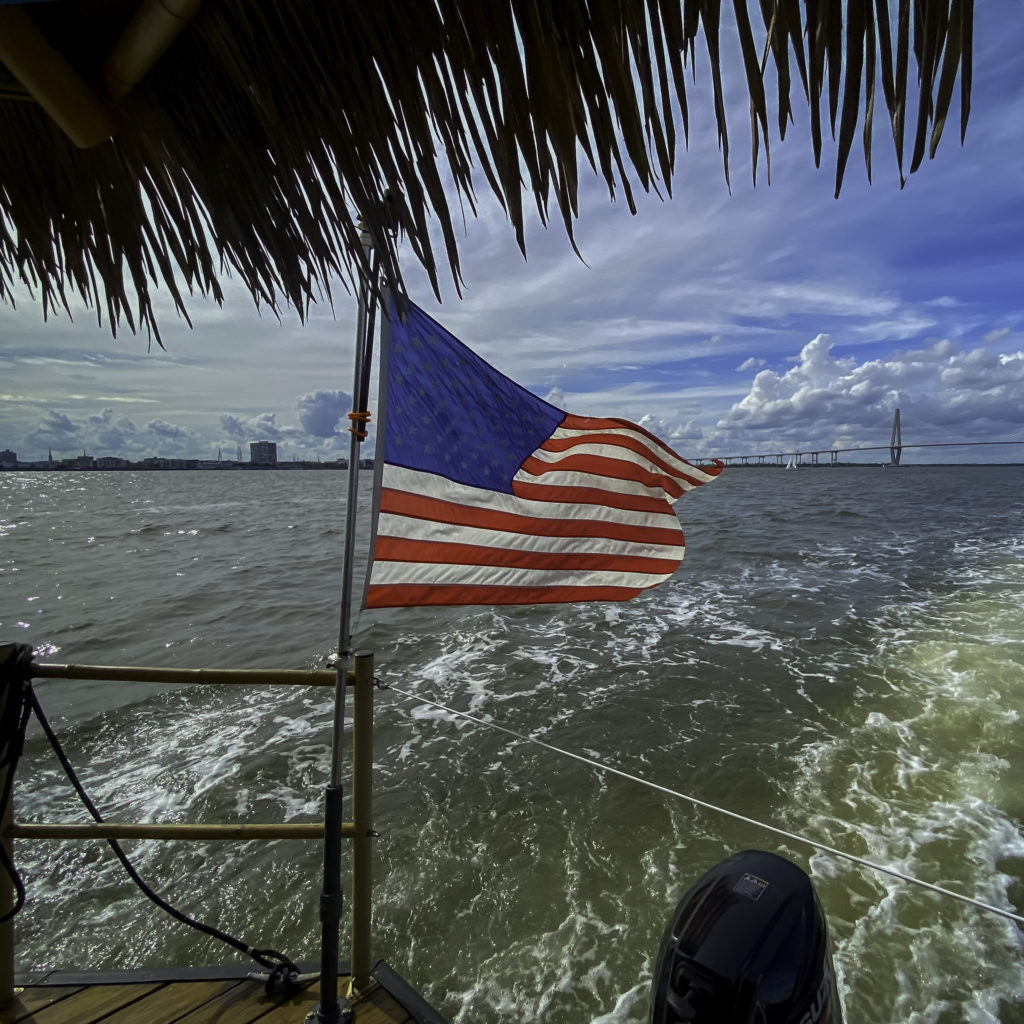 Charleston Harbor Cruise
For those history enthusiasts or for those who enjoy being on the water, this is the tour for you.  Enjoy sightseeing as we glide through the harbor passing historical landmarks such as: Waterfront Park, The Battery, USS Yorktown, Fort Sumter, and Castle Pinckney.  Also, catch a close view of the Ravenel Bridge and you may also spot a few friendly dolphins along the way. On this tiki voyage…read more!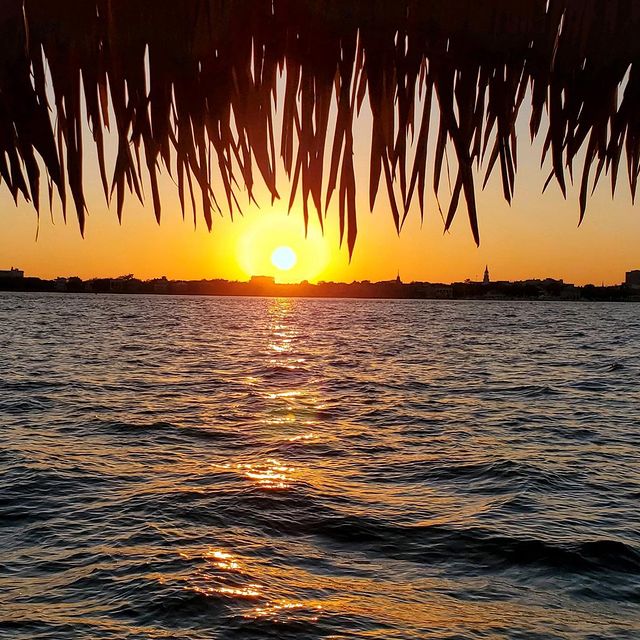 Downtown Sunset Cruise
Looking for some peaceful relaxation to unwind after a busy day? We have the perfect remedy for that.  As you cruise on this stunning two hour tour, you will have the opportunity to admire the striking Carolina sunset.  You can capture…read more!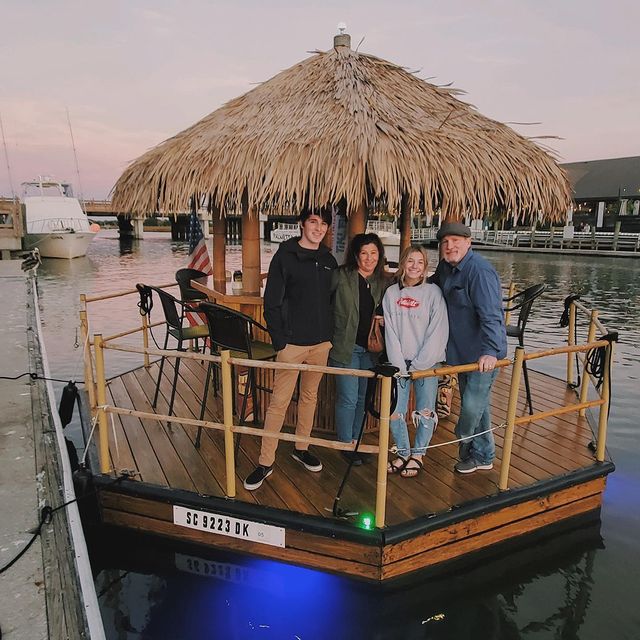 Private Charters and Tours
Charleston Tiki Tours offers customized private excursions that will make your Charleston vacation truly memorable. Enjoy fun in the sun, beach trips, breakfast and lunch trips, corporate outings, as well as gorgeous sunset cruises.…read more!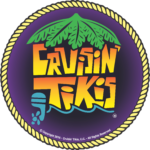 Boat information and Specs:
Diameter - 16 ft by 16 ft
Top Speed - 6 to 8 miles per hour
Max Capacity - 6 Passengers
One U.S. Coast Guard approved captain provided
Cooler, water, ice and bluetooth sound system are provided
No bathroom - we recommend going before we depart
Bring your own beverages and snacks
[morphii-reviews question_ids="MWP104"]